Wellness Care


Wellness Care for the Life of Your Pet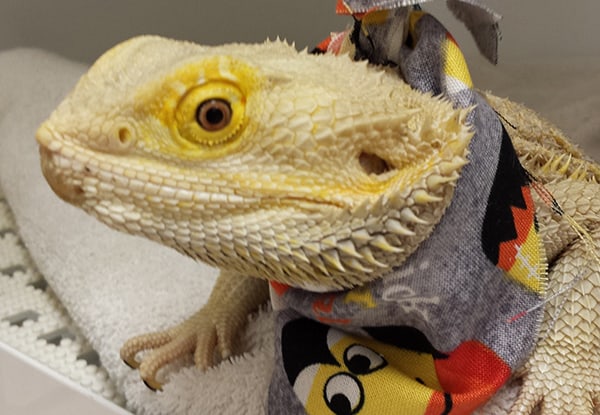 Pet health care is essential throughout the life stages:
Initially, for proper growth and development;
To provide support for healthy adult pets; and
For the early detection and treatment of age-related concerns.
Harmony Animal Hospital provides a program of health and wellness care that addresses your pet's unique makeup. Such care contributes to a healthy, happy, and willing animal companion.
Wellness Program
Maintaining a healthy pet is far superior to curing a sick one, from both medical and humane perspectives. Our wellness program focuses on disease and parasite prevention, nutrition and immune support, overall healthy condition, proper dental care, and behavioral training that enhances the relationship between pets and their people.
We recommend a customized schedule of wellness visits for dogs, cats, and exotic pets based on age, breed, health, and lifestyle. Typically, a young pet is examined several times in the first year, a healthy adult has annual exams, and senior pets or those with chronic conditions are seen twice annually. Learn more about our special wellness packages for:
The Wellness Visit
During wellness visits we perform a complete physical and make recommendations for vaccinations, parasite prevention, nutrition, weight management, grooming, and dental care. Wellness testing such as lab work or imaging may also be appropriate. We consider the wellness examination to be the most critical part of each yearly visit.
Pet Vaccinations
In most cases, fewer and less frequent vaccinations are the way to go. Core vaccines, to protect against the common and more serious diseases, include:
Canine distemper, parvovirus, hepatitis, and rabies
Feline panleukopenia, calicivirus, rhinotracheitis (herpesvirus), and rabies
For non-core vaccines, such as feline leukemia, we always make recommendations based on age, lifestyle, and risk factors.
Our current vaccine protocol is to properly immunize puppies and kittens between six and eight weeks of age, with a booster at one year. Thereafter, we give necessary boosters every three years.
Wellness Testing
Your Harmony veterinarian may recommend a variety of tests at the wellness visit: fecal parasite test, complete blood count (CBC), biochemistry profile, and urinalysis. Older pets and those with medical concerns may require X-ray or ultrasound imaging.
Microchipping
If your pet wanders off, the safest and most effective way to be located is by microchipping. This tiny transponder, about the size of a grain of rice, is encoded with a unique identification number. This chip is placed between the pet's shoulder blades in a fast, safe, and pain-free procedure. Harmony Animal Hospital uses the HomeAgain microchip.
DNA Testing
Do you want to know more about your mixed-breed dog's background? Harmony Animal Hospital now offers DNA testing for dogs. Knowing the breed make-up can provide insight into your pet's behavior and appearance, as well as help identify potential health problems. Contact our hospital for more information.
Pet First Aid/CPR
We offer an important class for pet owners: Pet CPR and First Aid Class. Learn many important skills that could save the life of your pet in an emergency!
Important First Aid Information

Normal temperature, pulse, and respiration for dogs and cats:

Dogs

Temperature: 100 – 102°F (rectal)

Pulse: 70 – 130 beats per minute

Respiration: 10 – 30 per minute

Cats

Temperature: 99 – 102.5°F (rectal)

Pulse: 100 – 160 beats per minute

Respiration: 16 – 32 per minute

Gestation period/length of pregnancy: 63 days for both dogs and cats

Pet First Aid Kit

We recommend these items to include in your pet first aid kit:

Cotton balls
Adhesive bandage tape 2"
Pepto-Bismol
Triple antibiotic ointment
3% hydrogen peroxide
Nail clippers
Plastic eyedropper
Rubbing alcohol
2" x 2" gauze
2" and 3" roll gauze
Wooden tongue depressor
Needle-nosed pliers
Short sturdy stick for a splint
Betadine solution and scrub
Eye ointment or artificial tears
Styptic powder for minor bleeding
Cloth for bandages
Milk of Magnesia
Measuring cups/spoons
KY jelly
Q-tips
Large plastic syringe
Thermometer (child's rectal)
Blunt-end scissors
4" x 4" gauze pads
Tweezers or forceps
Cloth or leather gloves
Rubber or latex gloves