Boarding & Grooming


Deluxe Boarding & Grooming for Jupiter Pets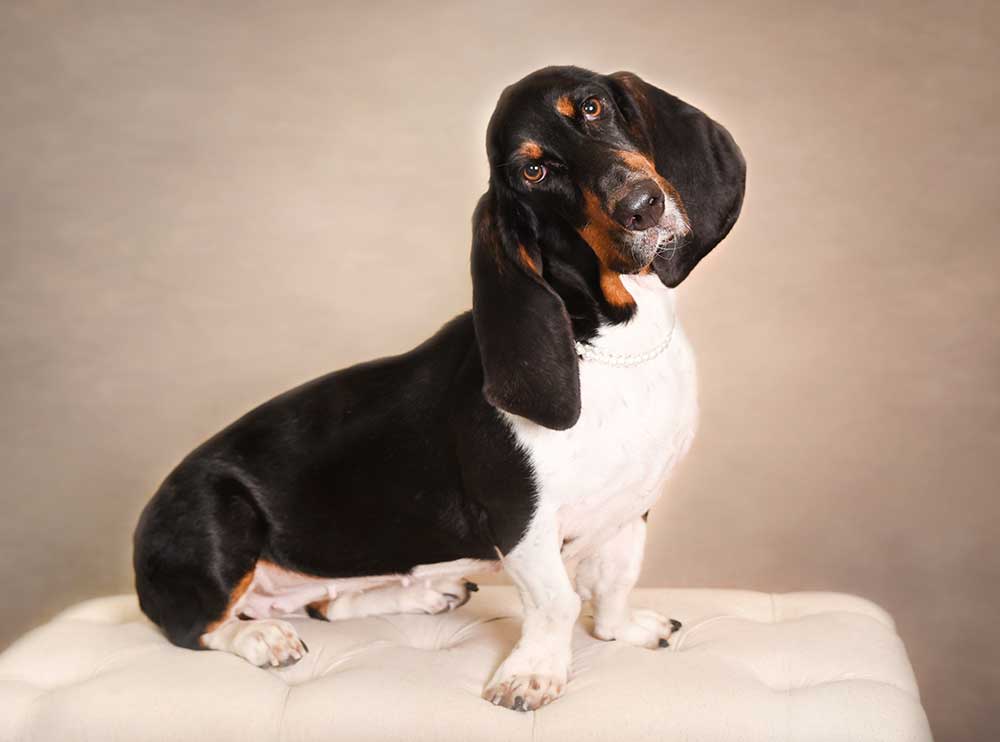 Harmony Animal Hospital offers luxury boarding and grooming services for pets. We provide doctor-supervised boarding and grooming facilities, with a safe, comfortable, and caring place for your pet.
Basic & Luxury Boarding
At our hospital, your pet is like one of our own. We offer basic comfy boarding accommodations and The Ritz Harmony deluxe facilities, staffed by our warm, compassionate, highly trained team. We offer a variety of boarding options, from an extended stay to day care services.
The boarding facility is totally indoors and centrally air-conditioned and heated to provide consistent comfort 24 hours a day. Our guests may request specific medical care, preventive treatments, or services such as grooming or dental care while at the hospital.
The Ritz Harmony
For the discriminating pet, we offer The Ritz Harmony. Pets with impeccable taste are raving about these roomy suites. Each one features window views and comfy pet-size couches and chairs, for the homey touch your special pooch or kitty will love. Choices include the Jungle Room, Lodge Room, Rose Room, or Paws for Pampering Room, each uniquely decorated.
Our boarders receive a top quality, easily digestible prescription diet, or your own food if you prefer. Fresh water is available at all times. Your pet's quarters are kept clean and sanitized and your dog is walked four times daily.
For additional walks, or special play and treat times, upgrade to our Fun and Comfort Camp Services. We also administer heartworm medication or vitamins, and all boarding guests go home clean and flea-free.
Our Comfy Accomodations

Please call (561) 746–5501 or email Harmony Animal Hospital for current prices or for a brochure. Please indicate which size unit you prefer and the weight and species of your pet. Options include:

Dogs

Medium Kennel (up to 15 lbs.)

Large Kennel (up to 25 lbs.)

Small Run – 3" (up to 30 lbs.)

Medium Run – 4" (up to 70 lbs.)

Large Run – 5" (up to 90 lbs.)

Deluxe Exercise Run – 8"

VIP 10" Double Run

Ritz Harmony Suite

Day Care: Dogs & Cats

Drop off in morning and pick up same afternoon

Cats

Individual Condo

Duplex Condo

Triplex Condo

Quad Condo

Playhouse

Ritz Harmony Suite
Special Boarding Services

Playtime daily
Mental enrichment: Positive reinforcement with treats of obedience and tricks, daily (example: sit, stay, shake, roll over). This is not for training of new behaviors, just practice of existing ones. We make practice fun and rewarding!
Personalized attention: Cage-free and one-on-one hanging out time daily (example: belly rubs, hugs, kisses, or just hanging out with people).
Email updates
Extra nature walks
Brushing
Vaccinations Required for Boarding

Proof of current vaccinations is required for all boarding dogs and cats, for their protection and the protection of others.

Dog Vaccines

DHLP-P (distemper/parvo combination) — Within three years for dogs over two years old
Rabies
Bordetella (kennel cough) vaccine must be updated 72 hours prior to boarding
Intestinal parasite test

We can update your pet's vaccinations the day you drop off for boarding. If you've had them done elsewhere, please bring proof.
Admission & Discharge

Our staff is here to care for your pet seven days a week, taking care of our guests before, during, and after hospital hours.

If you pick up your pet between 9 a.m. and 12 p.m. on the final day of boarding, or your pet is scheduled for grooming on this day, there is no boarding charge for this last day. Additional fee will be applied for admissions and discharges before 9am.
Harmony Grooming and Spa

Harmony Grooming and Spa

Regular grooming is essential to good health. It should start in the first year, so your pet learns to accept and even enjoy it. We offer the area's most talented and experienced groomers, to assist you in maintaining the special appearance of your pet. Everyone on our grooming staff handles your pet with care and gentleness.

Grooming involves coat brushing and care but, at Harmony, it includes attention to ears, eyes, teeth, mouth, and feet. The benefits of proper grooming include:

Fewer skin, eye, and ear problems
More effective external parasite control
Fewer shedding problems
Fewer unsightly, malodorous mats
Earlier detection of potential health problems (parasites, lumps, ear and eye infections, dental disease, weight loss or gain, and abnormal coat conditions)
Acclimation to handling

We are happy to help you learn the proper methods of coat care, and the tools that make the job easier.
Shed Less Treatment

Shed Less is a carefully designed and tested treatment program for pets that have a shedding problem. Within one or two amazing treatments, we remove 60 – 80% of dead shedding hair between regular grooming visits!

The elimination of unwanted hair is not only time consuming for the pet owner, but also very messy and, when done professionally, can be expensive. The Shed Less Treatment is very affordable.

In the Harmony Grooming Salon, we use a steady stream or needle spray power attachment to wash and separate your pet's coat hair. Circulation, stimulation, and basic massage techniques are then used with a special rubber mitt while applying an all-natural shampoo. This special shampoo is left on your pet's coat and skin for an exact period of time.

Thorough rinsing and conditioning are next. At this point, a high velocity hair dryer is used to separate and eliminate excess coat inch by inch. The last step in our process is brushing, combing, and the final unique Shed Less carding technique is applied to your pet's coat, using special grooming industry tools. Conditioner and cologne, if you choose, finish this very special treatment. Your pet will look and feel better and will love this extra attention.

There are a few additional things to know and remember after your pet has had a Shed Less Treatment:

Your pet's hair follicles will be disturbed up to 24 hours after Shed Less, and you may notice some shedding.
When a pet is excited to see his or her owner, natural stress shedding can occur. Therefore, after the first 24 hours, your pet's coat will settle down and show a remarkable Shed Less appearance... along with your home!

Call and ask our groomers to schedule your pet's Shed Less Treatment.