Meet the Harmony Veterinarians
Dr. John Clines
Associate Veterinarian and Medical Director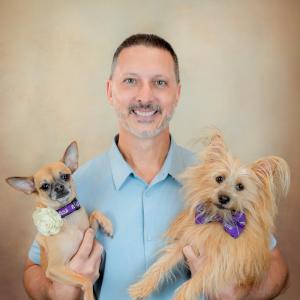 Degree: University of Tennessee College of Veterinary Medicine 1998
Advanced Training: Two years of post-graduate interneships in small animal internal medicine, ophthalmology, emergency medicine, and surgery.
Small animal acupuncture training from Chi Institute of Traditional Chinese Veterinary Medicine.
Special Interests: Ophthalmology, dentistry, geriatric medicine, internal medicine, ultrasound diagnostics, soft tissue surgery, and acupuncture.
Hobbies: Fishing, golf, personal fitness, boating, and spending time with his wife and two children.
Dr. Heather Johnston
Associate Veterinarian and Medical Director of Exotics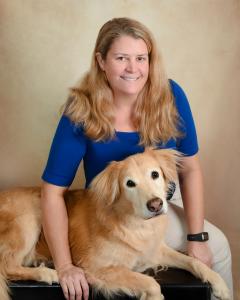 Degree: The Ohio State University College of Veterinary Medicine 2002
Awards and Certifications: Iams Veterinary Emergency and Critical Care Award, Association of Avian Veterinarians Focus Courses in: Pathology, Diagnostics, Disease, Therapy, Surgery and Anesthesia.
Facility Veterinarian: Busch Wildlife Sanctuary.
Special Interests in Veterinary Medicine: I really do love it all from new puppy and kitten appointments, to complicated internal medicine and surgery cases, to working with birds and exotics. All of it presents it own unique challenges and allows me to love going to work everyday.
Member: American Veterinary Medical Association, Association of Avian Veterinarians, Association of Exotic Mammal Veterinarian, Association of Reptile and Amphibian Veterinarians, and American Association of Zoo Veterinarians
Personal Interests: Swimming, fishing, photography, and all of the great outdoors!
Dr. Heather Rogers
Associate Veterinarian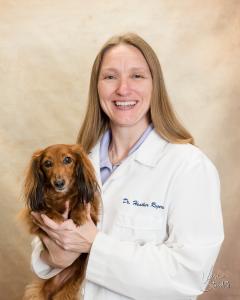 A native of South Florida, Dr Rogers graduated from Nova Southeastern University with a Bachelor of Science in Marine Biology. In 2011, she graduated from the University of Florida, College of Veterinary Medicine, where she received the Dr. James Himes Memorial Service Award, for her overall contribution to the college of veterinary medicine. During Vet School Dr Rogers helped to form the Public Health and Service club, whose primary function is Animal Rescue, Disaster preparedness as well as public education.
Dr Rogers joined Harmony Animal Hospital in January 2012 and enjoys all aspects of veterinary medicine, but has a special interest in internal medicine, surgery and ultrasound.
Dr Rogers' "family" includes a long haired dachshund "Rouleaux" and two cats, "Baby Kitty" and "Max". In her off time she enjoys Scuba Diving, photography, hiking, fishing and kayaking, amongst other outdoor activities and sports.
Dr Rogers is currently a member of the FVMA, AVMA and AAHA.
Dr. Jillian Sweet
Veterinarian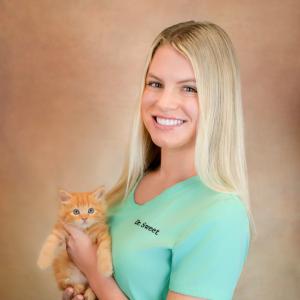 BACKGROUND
Dr. Jillian Sweet is a Jupiter Florida native, born and raised. As a Jupiter High School alum she was active in many sports and extra-curricular activities such as soccer, track, national honor society and class president.
After spending 4 years in the Midwest for veterinary school, Dr. Sweet returned to practice veterinary medicine in South Florida.
DEGREES
University of Florida - Bachelors of Science degree in Zoology. Class of 2011 GO GATORS!
Iowa State University College of Veterinary Medicine. Class of 2015 GO CYCLONES!
SPECIAL INTERESTS
Dr. Sweet enjoys all aspects of Veterinary medicine with a strong interest in internal medicine and surgery.
She has performed surgeries on many different species ranging from panthers, skunks, racoons, kinkajous and more! She took elective courses in exotic animal medicine including a rotation spent working with zoo animals.
She also has a soft spot in her heart for kitties. At the age of 14 she started fostering cats and kittens ranging in age from just days old to 13 years old. To date she has fostered over 100 cats/kittens and continues to remain active in shelter groups and fostering.
GROUPS
AVMA. American Veterinary Medical Association
FVMA. Florida Veterinary Medical Association
AWARDS
Dr. Sweet received recognition for her efforts in shelter animal medicine which included performing research in the field, running a feral cat clinic to help control overpopulation and hours of volunteering. From these efforts she received a 2nd place research presentation award and the Maddies Shelter Medicine Award during her 4th year of veterinary school.
HOBBIES
On her free time Dr. Sweet enjoys being active and doing anything outside. Specifically boating and going to the beach with a good book. She's an avid college football fan and she loves her fluffy orange kitty named Charlie.
Dr. James Davis
Owner and Veterinarian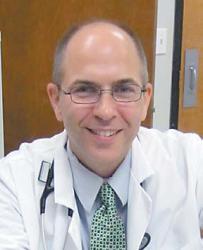 Dr. Davis graduated from Ross University School of Veterinary Medicine in 2001 and completed his final year of clinical training at The University of Georgia. His interests include ultrasonography, orthopedic surgery, dermatology and urology.
As an undergraduate student in biology, Dr. Davis worked for 2 years as an assistant in the animal medical sciences. This experience, combined with his love for animals, led him to choose a path to becoming a veterinarian.

"We have the best job in the world," Dr. Davis says. "Diagnosing and treating medical conditions in pets can be challenging and rewarding, but preventing disease through early diagnostics and client education is far more rewarding."

Dr. Davis strongly believes in the importance of community service. By playing an active role with local programs, he hopes to impact the community by always giving back.

His family includes his wife Susie, daughters Ann and Helen, 2 cats "Poof" and "Kittyboo" and a Cavalier King Charles Spaniel named "Snickers". His hobbies include cycling, hiking, and fishing.
"Your front desk staff is fabulous! They made me feel like Lola and I were the best duo in town. The service was very good and they completed it in record time."
– Elyse Rose-Trupiano
"Great facility and feel very comfortable leaving Sam (our Bengal cat) there. Highly recommend to anyone who wants their loved pet in capable and pet friendly hands!"
– Michael & Ellen Rierson
"We've loved you guys for 12 years!"
– Bob Olson
"Dr. Rogers has terrific bedside manner, diagnosed the problem quickly and accurately, and addressed all of our concerns. Muffin sends her thanks to Dr. Rogers for her chicken puree recipe. Yum!"
– Jack  Holcomb
"Your staff was very helpful and good with my cat I would for sure bring her back for boarding she was very good when I picked her up she was not stressed out all that is very important to me. Thanks to all the staff that took care of her when u have people that care it makes me feel less stressed about leaving her...Thank u everyone."
– Cherie Wade
"Everyone there took the time to calm and reassure both myself and my nervous dog. We cannot thank you enough for being warm, helpful, and concerned. We love you guys!!!!"
– Jeff Farwell
"I have been coming to Harmony Animal Hospital for years. Very, well satisfied. All of the Staff are helpful and very kind and polite."
– Normal & Willard Johnson
"I have not have had a problem with any member of the staff. All our pets have been patients of harmony since 1996. Good job."
– Fauvette Nudleman
"Excellent service! Clean facility! I will not trust any other vet with my pup;)"
– Rhenna & Emilo Pages
"We find everyone at Harmony to be extremely helpful. Nice, caring people!"
– Robin Monserrat
"I am very happy with the level of care my "fury" children receive at Harmony. It keeps me coming back. Thank you!"
– Kristen Wagner